Notable & quotable consumer trades
Big news in the M&A world last week: L Catterton invested $200M in Jessica Alba's The Honest Co., a lifestyle brand producing non-toxic, eco-friendly household consumer goods. Goldman Sachs acted as the sell-side financial advisor for this transaction.
This week, Canadian equity investor, Dane Creek Capital acquired Spring Meadows Natural Pet Food as an add-on to its portfolio company, United Raw Pet Food. Spring Meadow Natural Pet Food manufactures frozen raw pet food for dogs and cats alike.
19% increase in Consumer deals
With the headlines focused on the abovementioned L Caterton's investment, I decided to dig into consumer transactions trading between 2015 – Q1 2018. There has been a steady increase in activity since 2015. In fact, there was a 19% increase in deals trading from 2015 to 2017. Furthermore, comparing Q1 of 2015 with Q1 2018, consumer deals have increased by 11%.
Of the more than 1,085 consumer buyouts completed in this period, 51% were intermediated by a sell-side advisor. Moreover, 16% of these intermediated acquisitions involved a private equity investor selling to a peer private equity investor.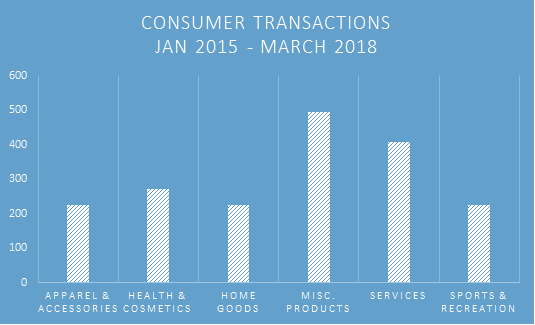 Fido is getting some M&A love!
We all adore our furry friends, and it is showing by the increase in pet transactions since 2015! Comparing 2016 with 2017, pet deals increased by 17%. Moreover, analyzing the first quarters of 2017 and 2018, there was a 62.5% increase in transactions.
Breaking it down by transaction size range, 82% of pet transactions fell in the $10 – $49MM EV. Interesting, pet deals are closing in less active areas of the country for M&A transactions: South Central (18%), Great Lakes (15%), and 13% in both the Mid-South and Mid Atlantic.
One of the largest pet transactions in the first quarter of 2018 included Cargill's acquisition of Pro-Pet, a manufacturer and distributor of private label dog and cat food, from equity investor H.I.G. Capital. This transaction was intermediated by Harris Williams. H.I.G. Capital originally invested in Pro-Pet in 2011.
Consumer M&A trends
The rise of the IoT and mobile applications has cleared the way for an upsurge in consumer FinTech startups in the past few years, which is leading to an increase in M&A activity for this subsector. For example, equity investor Tritium Partners initiated an investment in March 2018 in RateGenius, as part of a recapitalization. The target operates a free online auto refinance marketplace that partners with over 160 lenders. Silvermark Partners acted as the sell-side advisor.
In November of 2017, Red Ventures completed one of the largest investments in this consumer FinTech subsector, with its acquisition of Bankrate for $1.4 billion. Bankrate operates personal finance websites. J.P. Morgan Chase acted as the sell-side advisor for this transaction.
Growth in 2018?
As our culture and priorities shift, we will likely continue to see an upward trend in Consumer M&A activity, particularly in pet and consumer financing. Anecdotally, we hear a lot from clients who are interested in sourcing consumer transactions related to dogs and cats. Because, dog is man's best friend.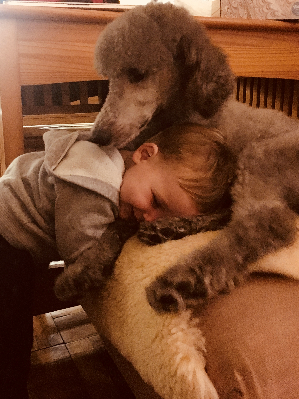 Last week's deals today
June 4 – 8, 2018
~113 deals traded!
Deal of the week
Virgo Investment Group's portfolio company, Zippy Shell, invested $25M in 1-800-PACK-RAT last week. The target provides portable moving and storage, as well as logistics solutions. England & Co. acted as the sell-side advisor for this deal.
Most active subsectors
IT: Software & services
Industrial: Equipment & products
Services: Misc., asset light
Financial: Services
Most active cities
Chicago
Dallas
Boston
Pittsburgh
Photo by Diego Passadori on Unsplash