M&A legal advisors are confronted with a formidable marketplace to search for lucrative deals and expand their business. Year to date (Jan 1 – November 8, 2017), there were more than 2,900 unique attorneys that advised on a transaction, representing more than 475 law practices. A snapshot of the legal advisor league table won't surprise many, but it's noteworthy that nearly 69% of those law firms advised on one to three deals in 2017. For an advisor, that is a lot of competition to manage.
Beyond the fierce marketplace, another challenge for M&A legal advisors is data organization. This includes the underutilization of CRM tools. Yes, many law practices invest in these valuable products, but partners struggle with time constraints and are understandably powerless to maximize a CRM's potential. Further, there are countless products and services available to lighten an advisor's load; however, many of these tools are not focused on a Partner's bottom-line, which is cultivating relationships to source their next deal.
LinkedIn is a tremendous source for relationship management, but unfortunately for M&A advisors, those connections and degrees of separation are not inherently based on deal-data. Your hairdresser, while an important individual in your personal life, is a questionable source for deal flow.
To alleviate the burden of this swelling marketplace, as well as manage those relationships, many law practices have instituted business development and marketing teams. These professionals have a peculiar task focused on supporting partners to grow business, as well as their position in the market, in a quasi-sales position. For these professionals to add value for partners and law practices overall, they need access to data that is accurate, timely, and relevant. In other words, actionable.
What if a transaction you advised on seven years ago, is the reason you closed your next big deal? It's possible, using the right data.
Combining private equity and M&A transaction data with existing internal and personal relationships empowers legal advisors and business development professionals to leverage their business network.  Based on target criteria and closed M&A transactions, it can transform M&A business development. People prefer to do business with colleagues they know and trust, or are referred to by those in their networks. Relationships cultivated through an advisors' historical transactions is an untapped data-set that could lead to your next transaction. What's your degree of separation to your next deal?
Let's do some numbers:
Year to date, legal advisors were involved in more than 1,812 transactions, with the most active month being June 2017. Less than half or 45.6% of those deals were sponsored.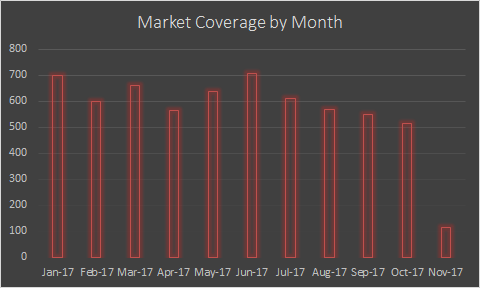 So far this year, legal advisors have been heavily involved in IT transactions.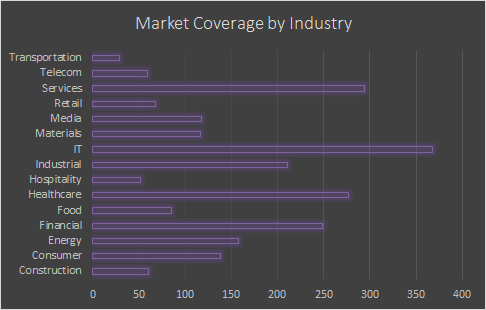 Most of the deals these advisors worked on this year, have been in the Mid-Atlantic.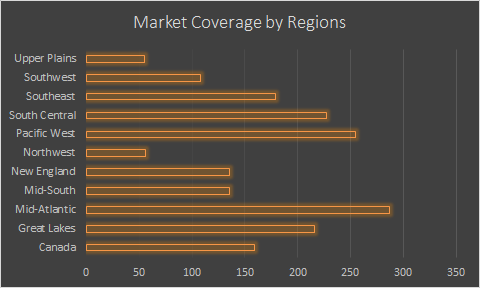 A few years ago, SPS published a piece in Law 360 contrasting the role of business development professionals at law firms with private equity professionals.
Last Week's Deals Today
October 30 – November 3, 2017
Approximately 153 deals closed!
Deal of the week:
Mid last week, Kelso & Company announced its acquisition of Forsythe Technology as part of its Sirius Computer Solutions Inc. portfolio. This deal is one of a series of acquisitions for Sirius since 2014.
Most active subsectors:
IT: Software & services
Industrial: Equipment & products
Materials: Chemicals, minerals, & plastics
Industrial; Services
Services: Asset light
Most active states:
California
Florida
Canada
Texas
New York
Photo by John Price on Unsplash.