New York, August 22, 2018 – Sutton Place Strategies (SPS) is thrilled to announce that it has been recognized in Corporate Insider's 2018 M&A Award Winner Guide as the Deal Sourcing Intelligence Platform of the Year – USA for the 2nd consecutive year!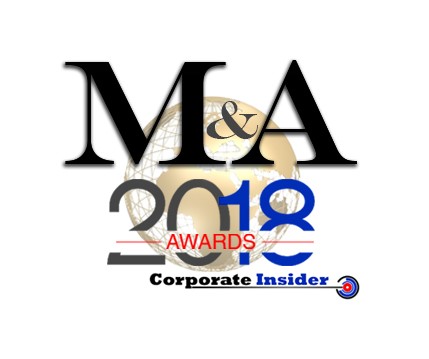 Mergers and Acquisitions provide the avenue for global economic success, and the M&A Awards recognize the achievements of dealmakers, management teams, financiers and professional advisors who, over the duration of the past 12 months, have demonstrated excellence in their deal making.
Nadim Malik, CEO of SPS, expresses gratification for being acknowledged for this distinction, "being selected is a testament to our team's relentless effort to enhance our product based on our clients continually evolving needs."  Malik continues, "… we appreciate the recognition and will continue to strive to exceed our clients expectations."
Chloe Lewis, Head of the M&A Awards was overwhelmed with the entries for this year as, "the judges had no easy task in selecting the winners as this year's nominations exceeded expected numbers."
The full winners guide is expected to be released shortly.
About Sutton Place Strategies
Founded in 2009, Sutton Place Strategies is dedicated to helping investors, corporate buyers, lenders and advisors maximize their business development effectiveness. The firm's core service, Deal Origination Analytics™, is the convergence of actionable data with proprietary technology that is designed to quantify the addressable universe of a client's target market, serve as a roadmap to improve deal sourcing, and measure progress on a continual basis.
About Corporate Insider
Corporate Insider is the most influential corporate news site with a deep focus on the Mergers & Acquisitions, financial, law and accountancy industry verticals. We have a team of editors from across the globe dedicated to sourcing the most up to date news.
Contact:
Jiwon Kim
Sutton Place Strategies
212.376.6126
Chole Lewis
Corporate Insider
0203 6673099