New York, May 23, 2017 – The SPS team was at it again, this time volunteering with both NY Cares and Randall's Island Park Alliance (RIPA) to Restore and Revitalize Wetlands & Gardens on New York's Randall's Island. Volunteers help RIPA to maintain the wetlands, gardens, and parks on the island. The SPS team enjoyed rolling up their sleeves to remove weeds and brush in the meadows and plant new grass and flowers in its stay.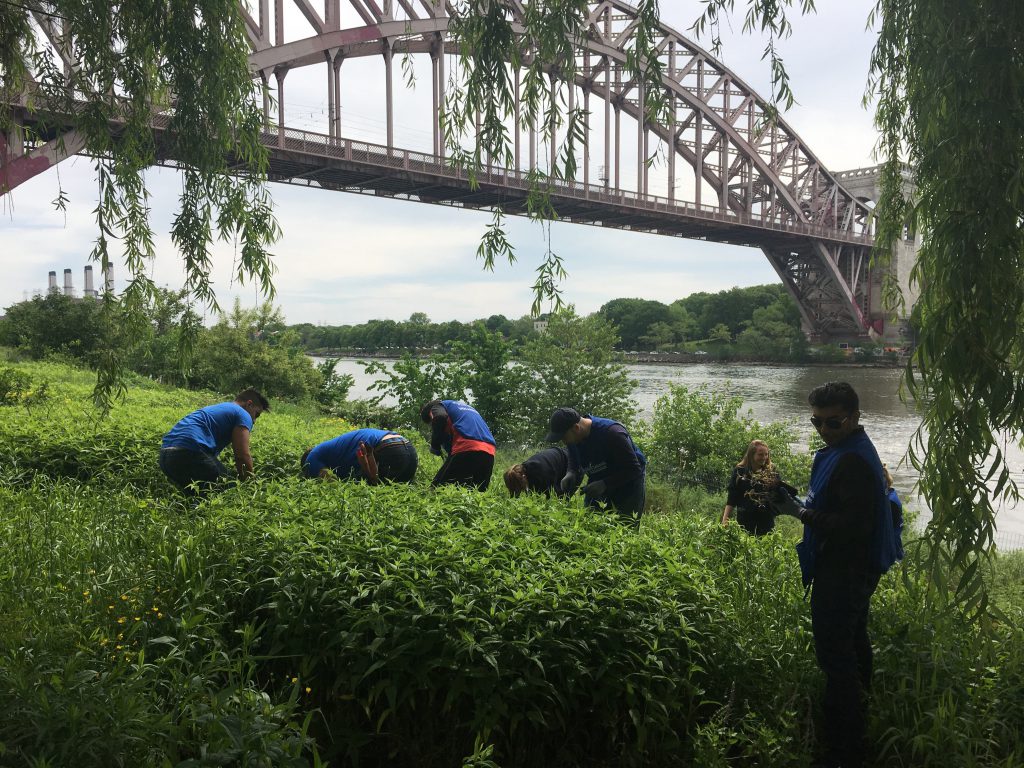 "It was a great to be outside with the team – it brought back fond memories of gardening in my parent's yard growing up – I really enjoyed getting down in the weeds and giving back to the city this morning," offered one SPS team member. Another team member opined, "We all work in the city, and either live or have lived here – it's up to us to ensure that our surroundings, and as much of the natural ecosystem are preserved and maintained."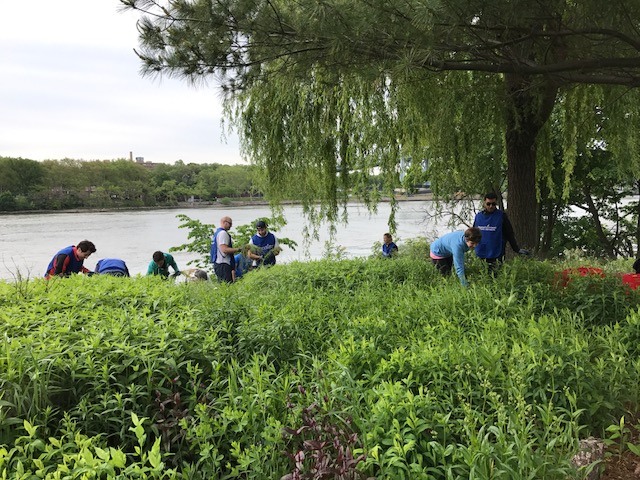 The Randall's Island Park Alliance, Inc., a 501(c)(3) non-profit organization, has its mission "to work with the City of New York and local communities to provide an innovative and exciting destination through a wide range of sports venues, cultural events and environmental exploration. As the dedicated steward of Randall's Island Park, the Alliance sustains, maintains, develops and programs the Park to support the wellbeing of all New Yorkers."
For more information on The Randall's Island Park Alliance, please visit its website.
New York Cares is focused on meeting "pressing community needs by mobilizing caring New Yorkers in volunteer service." For more information on New York Cares, please visit its website.
About Sutton Place Strategies, LLC
Founded in 2009, Sutton Place Strategies is dedicated to helping investors, corporate buyers, lenders and advisors maximize their business development effectiveness. The firm's core service, Deal Origination Analytics™, is the convergence of actionable data with proprietary technology that is designed to quantify the addressable universe of a client's target market, serve as a roadmap to improve deal sourcing, and measure progress on a continual basis.