New York, June 14, 2019 – Summer is nearly here, and thanks to all the April showers and May flowers, gardens everywhere are in full bloom.  On a sunny afternoon on June 14th, SPS team members put their green thumbs to the test by volunteering at the New Roots Community Farm in the Bronx.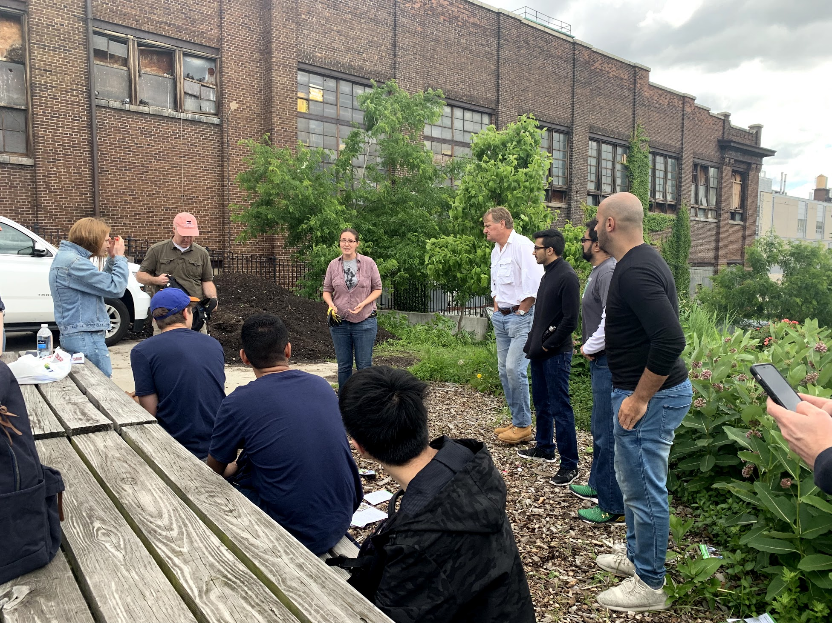 SPS volunteers split up into 2 groups for the day: the compost team and the clean-up crew.  The clean-up crew was tasked with the crucial duty of picking up trash and pulling weeds around the farm, ensuring that the garden stays clean and beautiful for the community and the members it serves.  The compost team enjoyed getting their hands dirty in sorting through compost bins to cut up the organic material (including the weeds that the clean-up crew pulled!) to make it easier for the microbes to break down the matter into nutrient-rich soil.  Talk about the circle of life!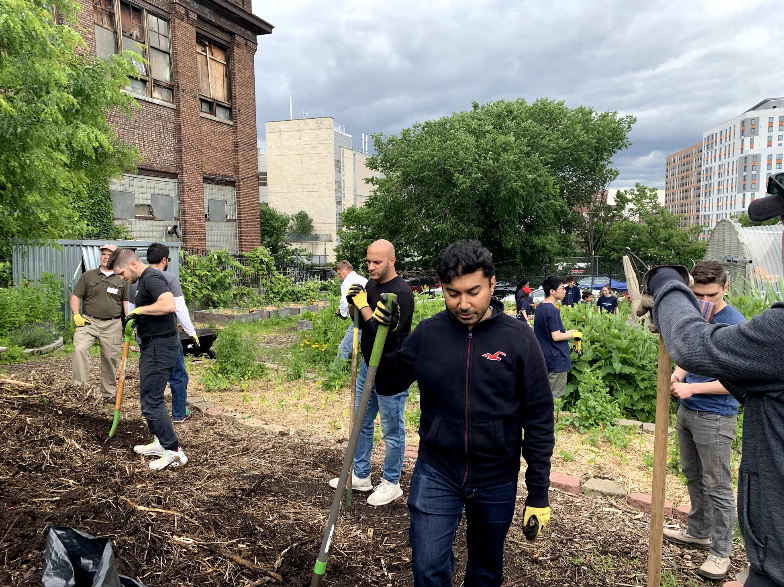 The New Roots Community Farm is part of the International Rescue Committee (IRC), a global organization that provides humanitarian aid, relief, and refugee resettlement programs.  According to the New York Cares website, the IRC's New Roots Community Farm in New York enables, "refugee farmers and community members to grow their own food, share traditional recipes, build community, and increase food and green space access for NYC residents, local schools and partner organizations."
To learn more about the International Rescue Committee and the New Roots Community Farm along with how you can help, visit their website here.
About Sutton Place Strategies, LLC Founded in 2009, Sutton Place Strategies is dedicated to helping investors, corporate buyers, lenders and advisors maximize their business development effectiveness. The firm's core service, Deal Origination Analytics™, is the convergence of actionable data with proprietary technology that is designed to quantify the addressable universe of a client's target market, serve as a roadmap to improve deal sourcing, and measure progress on a continual basis.