See what our clients have to say
The success of our clients is what drives us.

Carlos Soto
Principal & Head of Business Development
"SPS provides our team with vital insight into the M&A marketplace in North America, and helps us to expand and improve upon our sourcing relationships with intermediaries."

Rachel Hannon
Principal, Business Development & Investor Relations
"Sutton Place has been a great resource to support the backbone of our business development efforts with intermediaries. The SPS team is very responsive and ensures you get the most out of the data for your firm's distinct needs."
Jack Senneff
Managing Director, Deal Origination
"SPS helps inform our deal origination strategy  and provides us with a better understanding of our fragmented and dynamic market. Their team is responsive and intelligent and they've been strong partners for us over the past number of years."

BJ Hansen
Vice President
"SPS gives us intelligence on which deal sources we should be targeting, allowing our story to be heard in the right places. The SPS team is proactive and continually helps us look at ways to improve our marketing efforts."
Steven E. Halverson
Associate
"As a small firm, without a dedicated business development professional, Sutton Place Strategies has been a terrific resource to ensure our deal origination efforts are as efficient and effective as possible."

Christopher J. Veber
Executive Vice President
"SPS expands our awareness of relevant markets and professionals for our business development efforts. Their unique approach allows us to unearth warm leads into people we are targeting, and gives us an edge to win more business in a competitive market."

Zeena Rao
Managing Director
"The data analytics and tools SPS provides have been very helpful in assessing and improving our deal origination. They have a strong understanding of the private equity market and have been great partners to us."

Matthew Picciano
Principal
"We have been using SPS for several years now. It provides a one-of-a-kind solution that helps us be more targeted in our deal origination efforts, and helps us add new deal sources to our network."

Richard T. Jander
Managing Director
"SPS has the data that we need to ensure we are strategic in our sourcing approach by directing us to the appropriate players, and monitoring our markets for the most relevant opportunities."

Jay I. "Bud" Applebaum
Partner
"SPS is incredibly user friendly and responsive to our requests. We benefit from SPS' unique insight on the marketplace and consider them a truly value added partner to Wingate."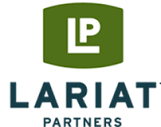 Jason Urband
Principal
"Lariat's investment strategy, CORE, is very targeted. Access to actionable deal source relationship building data from SPS allows us to scale and consistently refine our origination efforts with the right deal sources across the country."

Ben Moss
Co-Founder & Partner
"SPS provides us with unique deal sourcing intelligence that helps us identify relevant new deal sources and prioritize our marketing efforts in our target markets."

Michael Kaplan
Managing Director
"Their proprietary data is helping us to increase the effectiveness of our deal sourcing strategies."

Brian Tochman
Vice President, Business Development
"Sutton Place Strategies is both our benchmark for measuring Platinum's business development efforts, as well as a great source for identifying new partners in the M&A markets."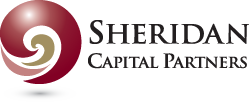 Jonathan B. Lewis
Partner
"SPS allows us to optimize our time and funnel for the deals we actually want to see. The intelligence they provide us is in my opinion, an unusually strong cost value proposition relative to other service providers in the market."

Brian A. Demkowicz
Managing Partner
"The visibility into our market share and information on new active deal sources that SPS provides is a valuable resource in our commitment to excellence in business development."

Eric J. Lee
General Partner
"SPS provides us with additive data that has allowed us to objectively assess our business development efforts against broader market deal flow. We also find the team great to work with."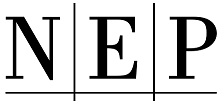 Andy Cantwell
Principal
"The Deal Origination Analytics™ service is a very valuable resource to enhance the effectiveness of our deal sourcing activities."

Thomas L. Tuttle
Managing Director
"Sutton Place Strategies' metrics provide an objective resource to evaluate our deal sourcing relationships, allowing us to focus our efforts going forward."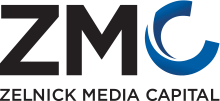 Sheila Dharmarajan
Head of Business Development
"Sutton Place Strategies has been an invaluable resource for our deal origination efforts. Their data has allowed us to be more strategic, and introduced us to new relevant deal sources."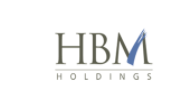 Ryan Supple
Deal Origination Manager
"SPS provides us with real, meaningful data to help us benchmark our progress and more importantly identify areas we need to improve. It's one of the most crucial metrics in our deal sourcing process."

Jonathan Levy
Vice President
"The quality of data from SPS is terrific. The service is very user friendly and syncs seamlessly with our own databases. We view SPS as a valuable deal sourcing tool."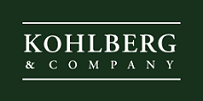 Andrew P. Bonanno
Managing Director of Business Development
"SPS not only provides useful benchmarking, but more importantly highlights areas for continuous improvement."

Arthur Peponis
Head of Private Equity and Special Situations
"Sutton Place Strategies offers a fresh perspective on how to benchmark and improve deal sourcing, and is a vital resource for anyone trying to stay in front of their competition when it comes to business development."

Jim Little
Managing Partner
"The Deal Origination Analytics™ service offers us detail on new relevant deal sources in the lower middle market, as well as our market share, so that we can optimize our business development efforts moving forward."

Ronald "Chip" Weinberg, Jr.
Managing Director
"The information provided by SPS exposed intermediaries where we did not have sufficient coverage, and their team was very helpful and willing to analyze the data they provided."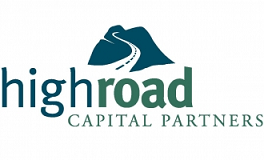 Robert J. Fitzsimmons
Managing Partner
"Sutton Place Strategies' metrics are extremely valuable in benchmarking our deal sourcing performance and are a critical tool in our quest for continuous improvement."

James Burke
Principal
"Sutton Place Strategies has been extremely helpful in analyzing our deal flow as it relates to mezzanine investment activity in the market."

Peter Petrillo
Senior Managing Director
"The Deal Origination Analytics service illuminates where we could improve our deal sourcing effectiveness and enhance deal flow in our target markets."

Paul Lipson
Partner
"Sutton Place Strategies shows us relevant deal sources we didn't know existed. Their analytical approach ensures we are continually improving. Deal sourcing without their Deal Origination Analytics™ service is like driving with your eyes shut."

John S. Castle
Managing Director
"This is so good it's scary!"

Ben DeRosa
Partner
"Their analytics are an invaluable tool to understand the effectiveness of current deal sourcing efforts and to prioritize resources to improve results."

Jeffrey Stevenson
Managing Partner
"Sutton Place Strategies provides us an invaluable tool to improve the effectiveness of our deal sourcing, helping us enhance coverage of our target market and increase quality deal flow."

Mark Gordon
Managing Director
"Sutton Place Strategies has helped us enhance and strengthen our internal deal sourcing efforts."

Lex Leeming
Principal & Head of Business Development
"Sutton Place Strategies has helped us efficiently identify promising new sources of deal flow in a comprehensive manner that, we believe, is not attainable by other means."

Ned Truslow
Managing Director
"Sutton Place Strategies' data analytics enables us to expand our coverage, increase relevant dealflow and filter out the noise in a crowded market. SPS is critical to our deal generation strategy."

Andrew L. John
Partner
"The Deal Origination Analytics™ service helps us identify new deal sources and prioritize our marketing efforts in the lower middle market."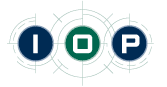 Curtis Hart
Director of Business Development
"Given its concentrated focus on deal sourcing data and analytics the SPS platform is central to how we prioritize relationships efficiently and identify relevant new deal sources."

Franny Jones
Director of Marketing and Investor Relations
"We would recommend Sutton Place Strategies to anyone interested in optimizing their deal sourcing efforts."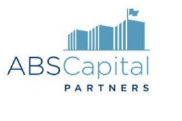 Cal Wheaton
General Partner
"ABS Capital is a growth company oriented firm with a nuanced investment strategy. SPS delivered tailored and detailed analyses that provided actionable deal sourcing steps related to our differentiated market approach."

Jerry Johnson
Managing Director
"The Deal Origination Analytics™ service provides extraordinary insight on opportunities in the middle market across all sectors and helps us deploy our capital more efficiently."

Jon Ralph
General Partner
"Sutton Place Strategies has given us better insight into deal sourcing. Their analysis and proprietary database has helped us prioritize our resources and improve our deal sourcing efforts."

Matthew Ford
Partner
"We subscribed in the first month of establishing Freemark. I knew, from my prior firm, that it was the best deal sourcing tool available. We continue to use it regularly to plan city trips, refine our intermediary outreach, and benchmark our BD efforts."

Scott Budoff
Partner
"Sutton Place Strategies' data and analytics have helped us refine our deal sourcing activities to improve our focus on active middle market intermediaries."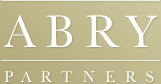 John Hunt
Partner
"Sutton Place Strategies has helped focus and enhance our deal sourcing efforts."