See what our clients have to say
The success of our clients is what drives us.

Matthew Thompson
Managing Partner
"As a sector-focused fund, deal sourcing is ingrained in our DNA and critical to our success. SPS provides us cutting edge tools and analytics to stay ahead of our competition"

Tom C. Aronson
Managing Director & Principal
"Applying the SPS data to our sourcing strategy has given us better visibility into our market. The integration with our CRM has been very beneficial to our sourcing process."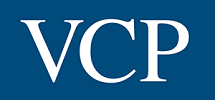 Nikhil Bhat
Managing Director
"Building a best-in-class sourcing and business development function is a key strategic imperative for Vestar. SPS' data provides valuable insight, helping us focus our energies in areas that will yield the greatest opportunity. We also value their consultative, partnership-oriented approach."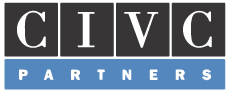 Nick Canderan
Director of Business Development
"SPS has brought much-needed metrics and automation to PE deal origination. They help us efficiently track and identify holes in our process so we can plan for adjustments and optimize results."

Joe Heinen
Partner
"SPS is very forward thinking in their approach to leveraging data analytics and automation for effective deal sourcing. Plus, they have a very client-centric philosophy."

Scott Erickson
Head of Origination
"SPS has been an invaluable resource to Gores' business development approach. The tools and support team have made travel, relationship development, and tracking deals much more efficient."

Kristin Johnson
Managing Director
"SPS has been a valuable resource for our business development efforts. Their comprehensive, proprietary data has allowed us to efficiently identify areas of the market where we should be spending more time."

Tim Frend
Principal
"SPS is the best platform to identify coverage gaps and find targeted deal sources that can serve as thought partners given relevant experience."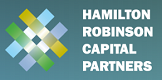 Stephen B. Connor
Director, Business Development
"SPS has become an integral part of our origination strategy. It gives us confidence that we're covering the intermediary universe, especially newly established ones. It also helps us to see relevant deal flow from bankers and if we're not we can find out why."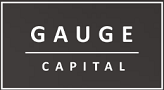 Andrew Peix
Principal
"Sutton Place has helped our team identify potential gaps in our BD coverage. As a result of the platform, we've been able to develop new relationships with intermediaries and find deals we may have otherwise missed."

Kerri Hagen
Vice President
"SPS is an integral part of our sourcing efforts. They provide valuable insight into middle market intermediaries to help us better target relevant deal sources. Their team is a pleasure to work with."

David Duke
Managing Director, Business Development
"SPS is key to our sourcing and relationship development strategy and execution. Not only does the data provide valuable insights as to where we should spend time, their custom client service helps us constantly improve how we use it."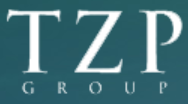 Daniel H. Galpern
Partner
"SPS has become a trusted partner in providing actionable data and usable analytics to drive relationship management and constantly improve our deal origination."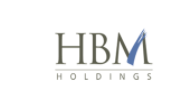 Andrew Fulford
Vice President, Corporate Development
"We appreciate not only the responsiveness of the SPS team, but their willingness to understand our business. We continue to use the platform in new ways, and with a sharper strategic focus."

John Donahue
Managing Director, Business Development
"SPS stands out compared to other data vendors and services providers in our space. They give us unparalleled insight on how to best optimize our deal sourcing, and deliver outstanding customer support."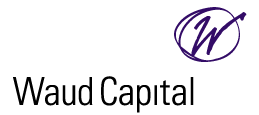 Phillip J. Olson
Partner, Business Development
"SPS has not only been an effective sourcing tool but a game-changer in terms of relationship management. We leverage their comprehensive data and integration capabilities to more effectively cover our banking relationships and track relevant deal flow."

Eliot Kerlin Jr.
Partner
"SPS provides actionable data for us to use in prioritizing our sourcing efforts and scheduling meetings. And their new app/web interface is a rich intuitive source of insightful analytics."

Zubin Avari
General Partner
"SPS has become a vital resource behind our business development efforts. Their outstanding coverage of the middle market and rich database allows us to keep abreast of new deals and dealmakers in the sectors we target."
Andy Cook
Partner
"SPS helps us to fine-tune our sourcing strategy by providing actionable data on relevant intermediaries."

Carlos Soto
Principal & Head of Business Development
"SPS provides our team with vital insight into the M&A marketplace in North America, and helps us to expand and improve upon our sourcing relationships with intermediaries."

Gerson R. Guzman
Managing Director & COO
"SPS provides actionable data for us to continuously improve our deal origination efforts."
Jack Senneff
Managing Director, Deal Origination
"SPS helps inform our deal origination strategy  and provides us with a better understanding of our fragmented and dynamic market. Their team is responsive and intelligent and they've been strong partners for us over the past number of years."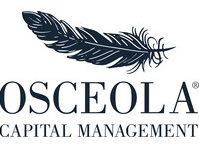 Erik Sewell
Vice President
"We use SPS more than any other dataset. It provides our team with a multi-faceted tool that helps us in all aspects of M&A. The data and web portal offer unique insights, and the SPS team is very resourceful and adds a lot of value."

Zeena Rao
Managing Director
"The data analytics and tools SPS provides have been very helpful in assessing and improving our deal origination. They have a strong understanding of the private equity market and have been great partners to us."

Scott McCormack
Partner
"The Sutton Place Strategies platform allows us to identify intermediaries relevant to our investment strategy and efficiently reach out to them. Our business development efforts have been more effective and expansive with SPS."
Ben DeRosa
Partner
"SPS expands our awareness of relevant markets and professionals for our business development efforts. Their unique approach allows us to unearth warm leads into people we are targeting, and gives us an edge to win more business in a competitive market."

Jay I. "Bud" Applebaum
Partner
"SPS is incredibly user friendly and responsive to our requests. We benefit from SPS' unique insight on the marketplace and consider them a truly value added partner to Wingate."

John Beauclair
Principal
"At New State Capital we pride ourselves on our commitment to superior deal sourcing. SPS has provided us the tools needed to benchmark our performance and keep up with the ever-changing community of intermediaries. As important, the web interface creates an intuitive user experience."

Michael Kaplan
Managing Director
"Their proprietary data is helping us to increase the effectiveness of our deal sourcing strategies."

Jeffrey Stevenson
Managing Partner
"Sutton Place Strategies provides us an invaluable tool to improve the effectiveness of our deal sourcing, helping us enhance coverage of our target market and increase quality deal flow."

Rachel Hannon
Principal, Business Development & Investor Relations
"Sutton Place has been a great resource to support the backbone of our business development efforts with intermediaries. The SPS team is very responsive and ensures you get the most out of the data for your firm's distinct needs."

Brian A. Demkowicz
Managing Partner
"The visibility into our market share and information on new active deal sources that SPS provides is a valuable resource in our commitment to excellence in business development."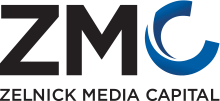 Sheila Dharmarajan
Head of Business Development
"Sutton Place Strategies has been an invaluable resource for our deal origination efforts. Their data has allowed us to be more strategic, and introduced us to new relevant deal sources."

David Gorton
Partner
"SPS is an invaluable resource used across Tailwind's business development and investing functions. Their offering helps us strengthen existing intermediary relationships and identify new sources of deal flow for our defined investment strategy. In my opinion, any PE firm serious about deal sourcing needs to be using SPS."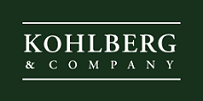 Andrew P. Bonanno
Managing Director of Business Development
"SPS not only provides useful benchmarking, but more importantly highlights areas for continuous improvement."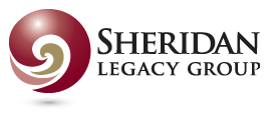 Jonathan B. Lewis
Partner
"SPS allows us to optimize our time and funnel for the deals we actually want to see. The intelligence they provide us is in my opinion, an unusually strong cost value proposition relative to other service providers in the market."

Jim Little
Managing Partner
"The Deal Origination Analytics™ service offers us detail on new relevant deal sources in the lower middle market, as well as our market share, so that we can optimize our business development efforts moving forward."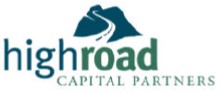 Robert J. Fitzsimmons
Managing Partner
"Sutton Place Strategies' metrics are extremely valuable in benchmarking our deal sourcing performance and are a critical tool in our quest for continuous improvement."

Peter Petrillo
Senior Managing Director
"The Deal Origination Analytics service illuminates where we could improve our deal sourcing effectiveness and enhance deal flow in our target markets."

Del Soltani
Director, Investment Sourcing
"SPS's data analytics and benchmarking metrics help us manage our existing intermediary relationships while also establishing new ones depending on what verticals we are working on. On top of that, their client support team is always there when we need them."

John S. Castle
President & CEO
"This is so good it's scary!"

Paul Lipson
Partner
"Sutton Place Strategies shows us relevant deal sources we didn't know existed. Their analytical approach ensures we are continually improving. Deal sourcing without their Deal Origination Analytics™ service is like driving with your eyes shut."

Lex Leeming
Principal & Head of Business Development
"Sutton Place Strategies has helped us efficiently identify promising new sources of deal flow in a comprehensive manner that, we believe, is not attainable by other means."

Jon Biotti
Managing Director
"We were impressed by the breadth of their data and quality of their service."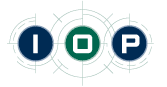 Curtis Hart
Director of Business Development
"Given its concentrated focus on deal sourcing data and analytics the SPS platform is central to how we prioritize relationships efficiently and identify relevant new deal sources."

Teri D. Tadros
Director of Development
"SPS is an essential tool to analyze and direct our deal sourcing efforts. It's a feature-rich solution with various applications, and their team is very responsive."

Scott Budoff
Partner
"Sutton Place Strategies' data and analytics have helped us refine our deal sourcing activities to improve our focus on active middle market intermediaries."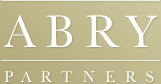 John Hunt
Partner
"Sutton Place Strategies has helped focus and enhance our deal sourcing efforts."

Lilly Green
Business Development Manager
"Sutton Place Strategies is a key resource for our business development at WCAS. The data that SPS provides helps us regularly analyze deal flow in our core sectors of focus and make sure we are identifying key opportunities."