Not all advisors are equal. If Pareto has anything to say about it, somewhere around 20% of your relationships are driving 80% of your deal flow. PE firms know that sourcing the maximum number of great deals is a delicate function of allocating finite business development resources to prioritize the right relationships – and firms leveraging deal sourcing analytics and historical pipeline data know how to find out who those are efficiently.
So how to know which relationships are worth your time? We recently produced an analysis of the most active sell-side intermediaries in the SPS database based on the number of PE and M&A transactions above $10MM EV in North America in 2022 – these are the key results.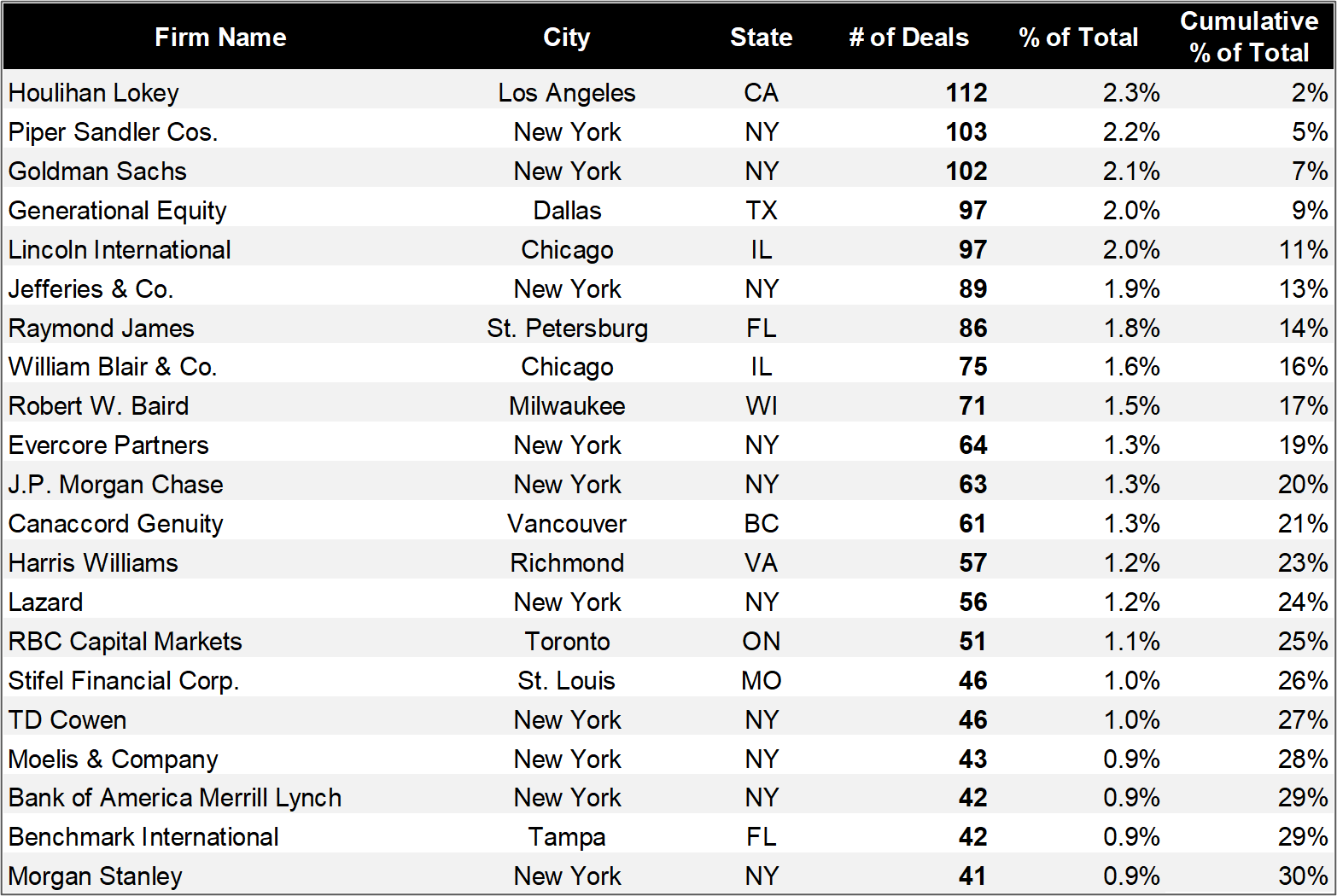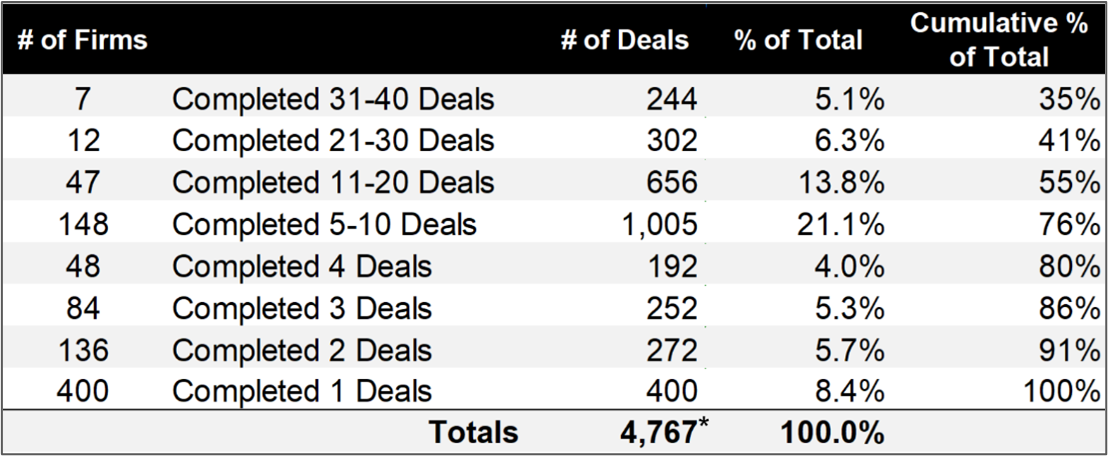 *Total exceeds actual number of deals closed due to multiple intermediaries on some transactions.
There were 903 intermediaries that sold at least one company of $10 MM+ in EV in 2022.
In terms of deal count, Houlihan Lokey was the most active, serving as sell-side advisor on 112 transactions in 2022.
Piper Sandler Cos., Goldman Sachs, Generational Equity, and Lincoln International followed respectively – each finishing in the top 10 for deal count for the second year in a row.
Firms who advised on over 40 transactions, or the top 21 firms, accounted for 30% of overall intermediated deals in 2022.
69% of active advisors completed 3 deals or less, while 44% completed only one deal.
With SPS, dive even deeper to find the most active advisor firms and individual bankers closing deals in your focus segment. Tailor your origination efforts to identify the relevant deal sources for you and focus on building the most productive relationships!