Summer is officially here – along with its usual flurry of travel, events, and family fun in the sun. During this busy season, PE firms are famously challenged with lost momentum on deal flow and difficulty identifying new relationships, and BD professionals are doing everything they can to maintain contact with key advisors.
Whether you're trying to fill gaps in your schedule during a networking trip or want to know just how active a new intermediary contact is in your sector of focus, SPS keeps you connected – right from the palm of your hand.
With the SPS Mobile App – available on your phone's app store – bring our unique networking capabilities with you anywhere and never miss an opportunity to meet the right people.
With geospatial technology, our mapping function identifies nearby professionals that are active in your network and target investment segment while traveling­­­
System-driven, real-time data allows you to view firm and professional profiles – including contact information
Review past deal activity and mutual contacts for new professional connections
Call or email relevant professionals to set up a meeting directly from the app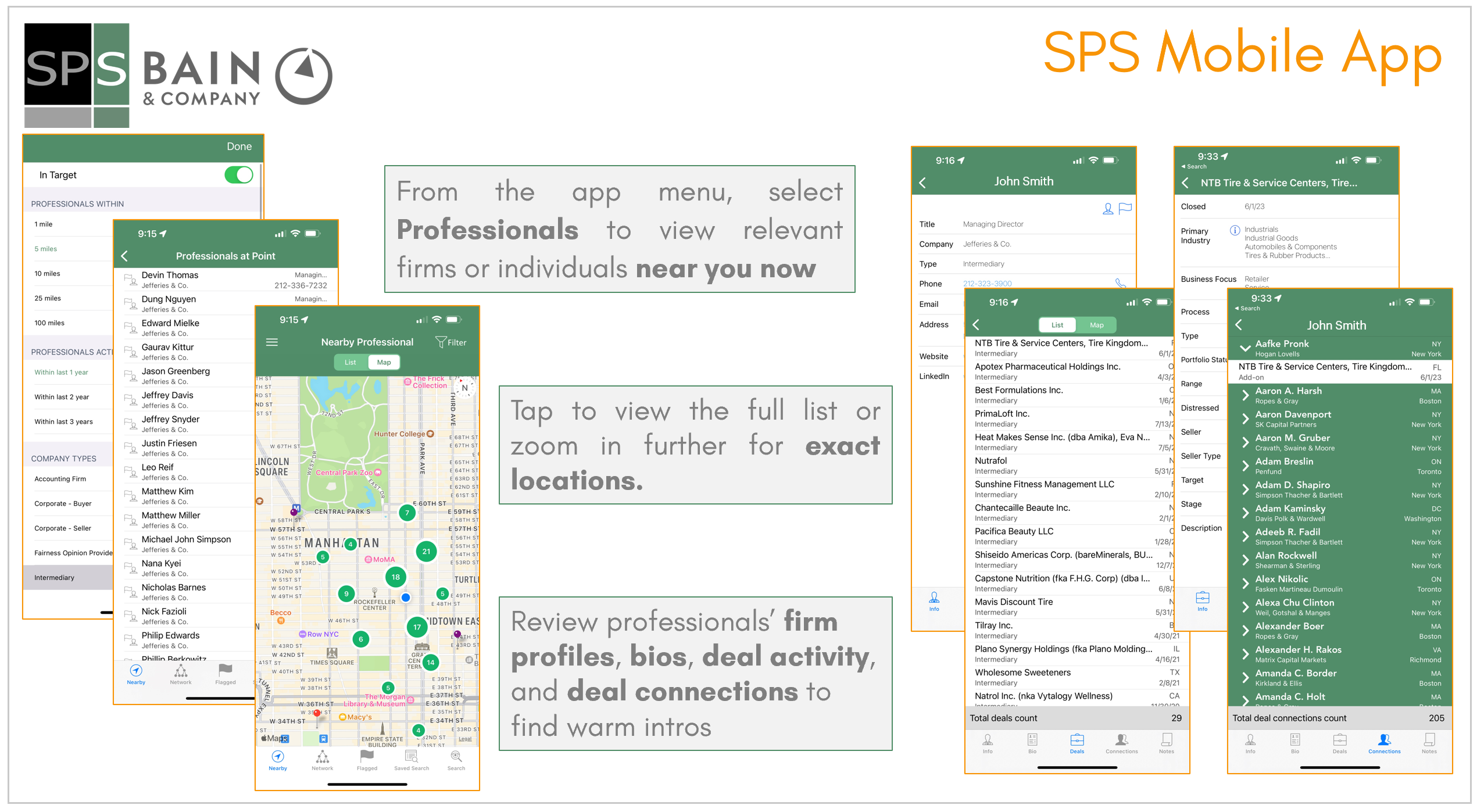 Contact us to discover how you can maximize your business development productivity this summer with the SPS Mobile App.